Your International Hub at IBS
If you're attending the NAHB International Builders' Show® (IBS) from outside of the United States, International Central is your hub for international activities. Beyond the complimentary coffee, tea and WiFi, this lounge offers international attendees, NAHB Global Members and exhibitors interested in doing business abroad a space to relax, recharge, and network. Don't miss the unique features designed to help make your experience at IBS even better.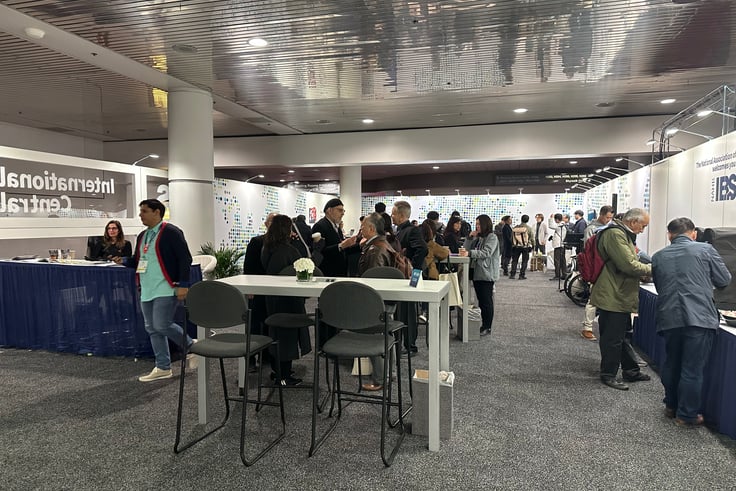 Maximize Your Experience with International Orientation
With so much happening at IBS, it can be tricky to know where to start as an international attendee. To help you get the most out of all the education and networking opportunities, we are holding an IBS 2024 International Orientation at 10:00 AM on Tuesday, February 27. New and returning attendees are welcome!
Connect New Connections
Whether you want to meet international attendees or US-based exhibitors looking to do international business, there are lots of opportunities to network in International Central. Meet new contacts and potential vendors at the International Buyer Reception on Wednesday, February 28 or use International Central as a place to meet with contacts, customers and colleagues.
Find Out Which Exhibitors Want to Do Business
With over 1000 exhibitors featuring their products on the IBS show floor, it can be hard for international attendees to tell which exhibitors offer their services globally. At International Central you can pick up your copy of the Export Interest Directory for a full list of the U.S. exhibitors with an active interest in doing business abroad.
Learn More about NAHB Global Membership
NAHB Global Membership connects you to hundreds of thousands of the world's top builders, manufacturers and suppliers. As a member, you get exclusive access to a wide range of opportunities and home building industry resources. Membership representatives will be available in International Central to assist those interested in learning more about becoming an NAHB Global Member.
Language Assistance
Interpreters for Mandarin, French, Japanese and Spanish will be available in International Central for assistance with questions about the Builders' Show, help with the IBS Mobile App, directions to show areas and events, and general IBS questions.
For questions about International Central, please send an email to: [email protected].