IBS Young Pro Party
Wednesday, February 28 | 8:00 - 11:00 PM
BrewDog - 3767 Las Vegas Blvd South, Las Vegas, NV 89109
#ypparty
#yp
What It's About
How to Participate
Details
Tags
What It's About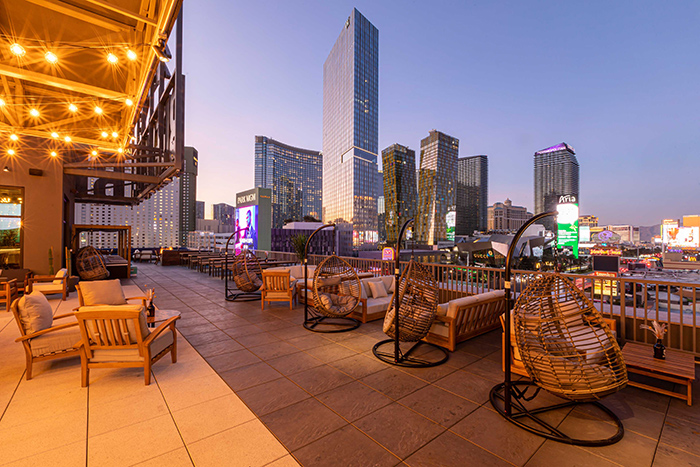 Head to Brewdog for the hottest networking event exclusively for residential construction professionals under 40. Happening after the show ends on Wednesday, it's a great way to keep the momentum going as you socialize and connect.
Arrive in craft beer paradise with 30 taps of craft beers including exclusive brews from the onsite microbrewery with a rotating lineup of top American guest breweries. This new rooftop bar, situated in the heart of the Vegas Strip, has incredible views of Las Vegas Boulevard and offers an outdoor experience like no other.
While there are places to party and places to make connections, it's all happening here! A mix of a band and DJ and specialty areas like the rooftop patio, where you can enjoy the music, an open bar, light bites and networking! Catch up with old friends, have a little fun, meet new friends and make new business connections! The possibilities are endless, and the views are memorable.
This event sells out, so don't wait—get your ticket now!
Must be 21 years or older with a government issued ID to enter.
How to Participate
Tickets are required for this event. Tickets: $55 each in advance, includes appetizers and a 3-hour open bar.. On-site tickets (while supplies last): $75 each. Tickets may be purchased online by adding them to your IBS registration. Tickets purchased on or prior to January 19, 2024, will be mailed. Tickets purchased between January 20 and February 29, 2024, must be picked up by the purchaser at the IBS Special Events Ticket counter in any IBS Registration area at the LVCC starting as early as February 25, 2024. Tickets will not be distributed to anyone other than the purchaser of record. Photo ID is required.
Details
Registration Type
All IBS registration types