The next BIG idea. The strategies and trends. The products, connections and experts you won't see anywhere else. It's all here! The NAHB International Builders' Show® (IBS)—the premier, once-a-year event that connects, educates and improves the residential construction industry—is a three-day epicenter for new product launches, construction demos, industry thought leader sessions, workshops, panel discussions… and more.
Put your NAHB membership to work and join us at the building industry's most anticipated event for only $175!
New NAHB Members: If you're a new member of your local home builders' association and NAHB.
First-time IBS Attendees: If you're a current member of your local home builders' association and have only registered for IBS in the past as a non-member or if you're a current member who is new to the show and have never previously registered for IBS.
*Manufacturer and software provider registrants are not eligible. This fee does not apply to Canadian or International members.
The IBS Experience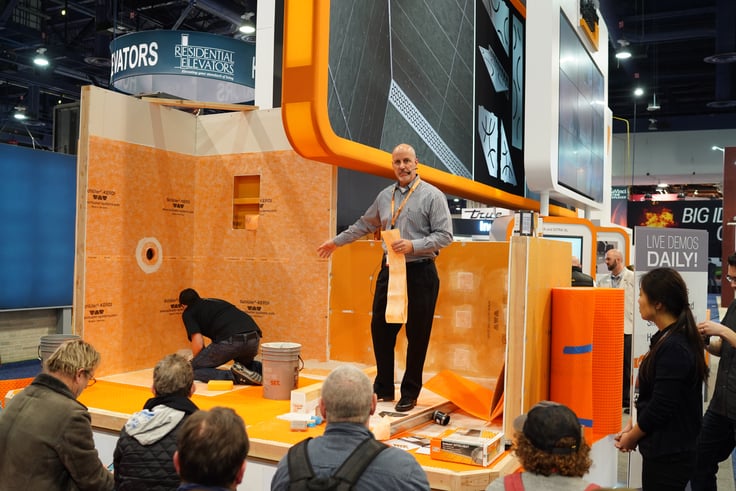 New Products and Hot Tech!
Discover the latest products on the industry's largest exhibit floor featuring 1,300+ top manufacturers and suppliers, PLUS access to the exhibits of the Kitchen & Bath Industry Show® (KBIS), as part of Design & Construction Week (DCW).

Learn More
Top Trends!
Select from 100+ IBS Education sessions with 3-day access to the industry's best speakers and knowledge in topics covering 9 industry-specific tracks. PLUS, a full-year's subscription to IBS Education On Demand.
Learn More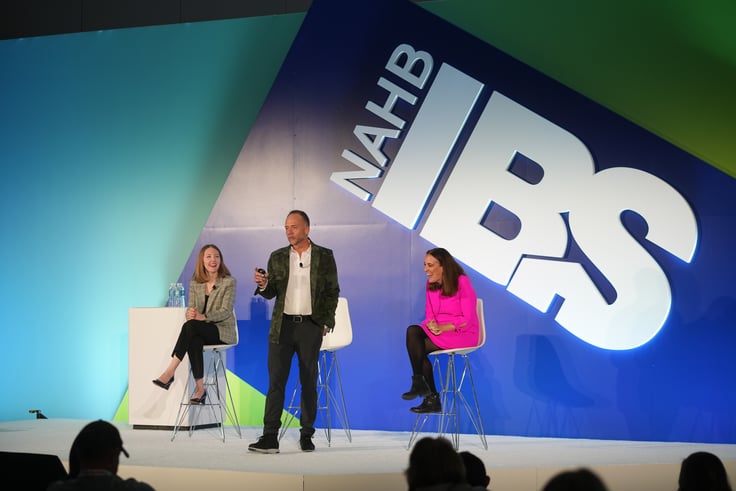 "The IBS experience allows you to see everything and focus while you're there. Seeing the trends at the show gave me the confidence to say, 'Okay, that is a good direction to go in.' You get an overview of the entire industry and tactics that you can implement right away."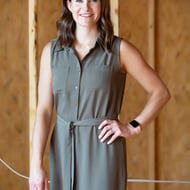 Lauren Merritt, Loren Homes, Inc.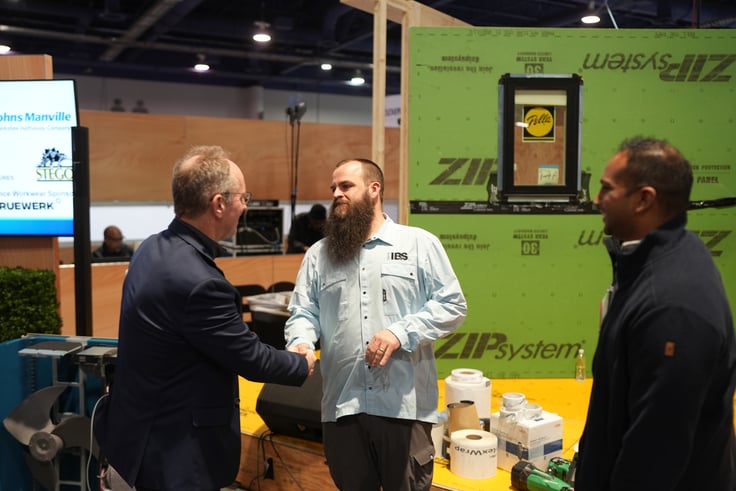 Network and Learn!
Explore new ideas, refine your skills and gain business information about your specific building industry niche. Activities include workshops, networking events, roundtable discussions and more!

Learn More